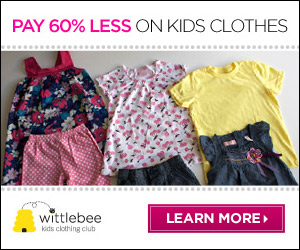 Wittlebee is the Newest trend in buying kids clothes.  It's so popular that it's completely full right now.  Buy you can sign up for their wait list now and be next in line.
Wittlebee is an exclusive kids clothing club.  Sign up for now and when a spot opens and you sign up you can use coupon code CP10 to get $10 off.  At sign up time you'll be able to fill out a style profile so that the Wittlebee stylist can match clothing to your child.
There is no obligation to subscribe when you sign up.  So head over to Wittlebee now and join the waitlist so you can check it out for yourself.
Here are a couple other deals where you can currently get a Free $10 Credit